There's no better way to stay cool this summer than with a dunk tank rental from Portland PartyWorks! A dunk tank rental is one of the must-haves for any event type. It's perfect for backyard birthday parties, company picnics, and even school fundraisers. Has your boss been giving you a hard time for always being late? Well here's your chance to get even, but you'll have to convince him to climb up onto that seat first. No matter who is getting dunked, the crowd will be roaring with laughter and excitement! And the best news is the window in the front allows you to see the shock on their face when they hit the frigid water.
Our towable dunk tanks set up in just a few short minutes. However, the fill time will depend on your water pressure. We usually recommend at least 90 minutes and up to 2 full hours to fill the tank. It also must be drained where it sits, so pick a spot accordingly and get ready for some serious fun.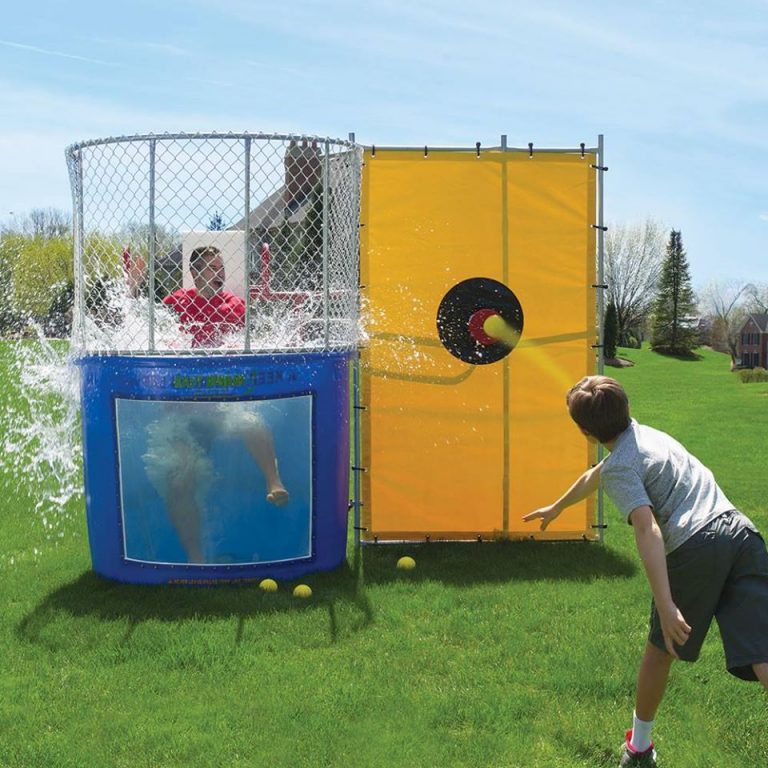 Dunk Tank
$0.00
per additional hour
$45.00
per additional day
Product Information:
Rent for as little as $295 DIY
Item Dimensions:
7'd x 10'w x 9'h
Space Needed:
20'd x 10'w x 10'h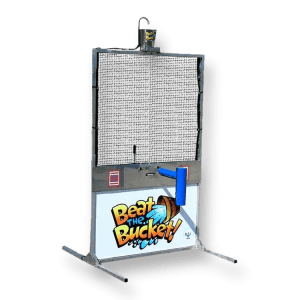 Beat the Bucket
Do you want all the fun without getting fully soaked in a classic dunk tank?  
Beat the Bucket
 might be the perfect option for you. This time you can actually mount a defense with the blocker. But beware, there are two targets to hit. When a target is hit, the bucket dumps the cold water all over you. Then the bucket fills up automatically after each bullseye. This is perfect for a school that might not allow dunk tanks anymore. Or perhaps you just don't have the room a dunk tank requires. No matter which one you choose, you are sure to have tons of fun! 
Beat the Bucket
 does require a running water connection.
If you are planning on having your event at a park, there are some additional steps you will need to take. Most parks require a special event permit and possibly insurance to be purchased. Here are some links to help you figure out what you will need for your party.